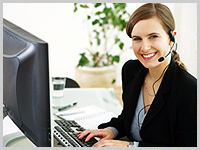 Please provide information online for Associated Imaging Solutions to best serve your request for a service call.

Make sure thatthe form is completed to help us provide you with faster service.

Prior to submitting your request, check the equipment for any read-out alerts to help us assist you more efficiently. If the device says call for service - press the indicated buttons and/or the clear or stop key - get the code that appears and write it down in order to help us know what is needed for the device in question. Write down all indicators before placing a call for service when it is possible to do so.

Remember that Associated Imaging Solutions' technical specialists are prepared to resolve your requests to your complete satisfaction.